Been a while since I updated, I think the last one was when I had won at Crystal Palace, good times! Since then I've done a few bits here and there, couple of crits where I was fairly average, a couple of TT's where I did alright and won both, though I was later relegated to 2nd in one after timekeeping mix up (damn you Boyman!). Nothing massively noteworthy, though the two TT's were good in that I ticked the sub 50 on Bentley box doing a 49.24 (Boyman had same time initially then later got given 49.20) and then doing a fairly good ride (in my opinion) on G10/42 which is the club ten course, I've ridden it many times, but never in 31 degrees! I managed to win by over a minute and land a course PB with 19.33, so second faster of all time on that course behind Hutch who has the record with 19.04 which I may be able to trouble at some point…
The National 10 – though the 25 is described as the blue ribband event, I personally prefer the ten, and this years course was sure to be a bit more friendly to me than Hull last year. As you will know my main aim for National events this year was a top 10 in both, I managed joint 6th in the 25 though probably would have been 7th had Steve Irwin bothered finishing 😉 – there were a few exceptions on the entry to the 10, Steve being one, and Topham who had tied me in the 25 being another, but in their place were 2 others which certainly could upset the apple cart, Rich Bussell who Xav has been telling me about for a little while now, and Edmund Bradbury who now as a full time pro with NFTO has been working his way around Surrey and anywhere else he fancies destroying the best times up any and all climbs, he also came 2nd to only Dowsett in the BC TT champs, so these were two riders who could well make it that bit harder to get in the top ten, along with all the other talent that enters these events.
Predictably despite feeling ok health wise since the 25 earlier in the week I picked up a bit of a sore throat, but thankfully with a massive over indulgence in vitamins, salt water to gargle and sleep I managed to just about get back to normal for Sundays race. It wasn't too far away, but not on the doorstep either, just outside Rugby.
The course was great as far as I was concerned, not a lot of traffic, no stupid gift hills, and only one turn, the surface was a bit rough, but nothing like as bad as I'd been warned, the only thing that let the day down was the rain, it was pretty wet by the time I started warming up, but given it wasn't like I would be flying around any bits of it at 40mph, I wasn't that bothered, just hoped my tyres would hold out…!
I had not concerned myself with any early times, and got myself to the start, I had a game plan in terms of when and where to push on a bit, and where the time could be made and lost, I was going to try and ride at 390W for the main, and then push on at a couple of sections where it got a bit draggy, I started and my legs felt good, the speed wasn't super high, I knew that I would likely need to do a 19 to be anywhere near the sharp end and that was always in the back of my mind, however when I got to the turn at around 29mph I was wondering if it was a crap day vs when Clinton had set his 19.43 CR, anyway, pwoer was good till that point, I took the turn a bit too slowly in hindsight, that and having to tilt my visor every few minutes were the two things I felt I did wrong in this race, bit annoying to be honest when you see how tight the results were. Anyway, approaching the 7 mile point I was pushing on up the hill, 400w+ felt pretty hard but sustainable, which at least tells me that the taper had worked as that was not possible in the heat last week, I got to the top of that drag with an avg of around 395W for 17 mins or so which is the best I've done, the last two miles were quick and I knew not much time could be made up there, having emptied myself a bit up the climb I did ride the last couple of minutes under that figure, but still dragged the speed up a fair bit. I finished with 20.11, I was skeptical it was going to be enough to get anywhere near the dizzy heights of 6th like the 25, but I decided I was pleased with the ride, best power of the year, and bar the visor, no mechanical issues or anything to speak of.
I got up to the HQ and was immediately a bit annoyed, James Boyman had gone 10 seconds faster (5th on the day, great ride!), after being so close on Bentley, and of course beating him in the 25, I thought it may be a smaller gap than 10 seconds, anyway, the really irritating thing was that there were 4 people within 5 seconds of my time (in front of me) and someone on the same time, if I had just not been a girl around the turn, or had had some foresight around the visor I could have dramatically improved my placing, but as it was I tied 10th with 25 mile Bronze Medal winner Kieron Davies, so not terrible given how strong he is, but when there is a 5-6 second difference between 6th and tenth it always makes you think back to what you could have done differently. Ah well, there were plenty of very strong riders behind me, so it wasn't a bad showing by any stretch.
Rich Bussell had done the business, a last minute aero session with Xav had seen him able to make the most of the engine he clearly has and he clocked a stupidly fast 19.36 to win from Matt Clinton who bettered his own CR with 19.41 with Bottrill in 3rd a further 4 seconds back with 19.45. So this year I was 35 seconds from the winner, last year I was 58, I've got better, but I hope there is more to come! I don't know when, or which event, but I want to have won a medal (individual non age related) in a CTT champs before I am satisfied. I think its an ambitious goal, but if you don' set these goals, you don't have anything to work to, there is a lot I can do to improve, so I think its not a total moonshot! Not a lot left this year, F11 today (Monday cancelled due to weather, one last chance to do an 18 comes in the shape of P881R in a couple of weeks, then probably my last road race of the year with the Handicap champs, which I would love to win after podium-ing a couple of years back.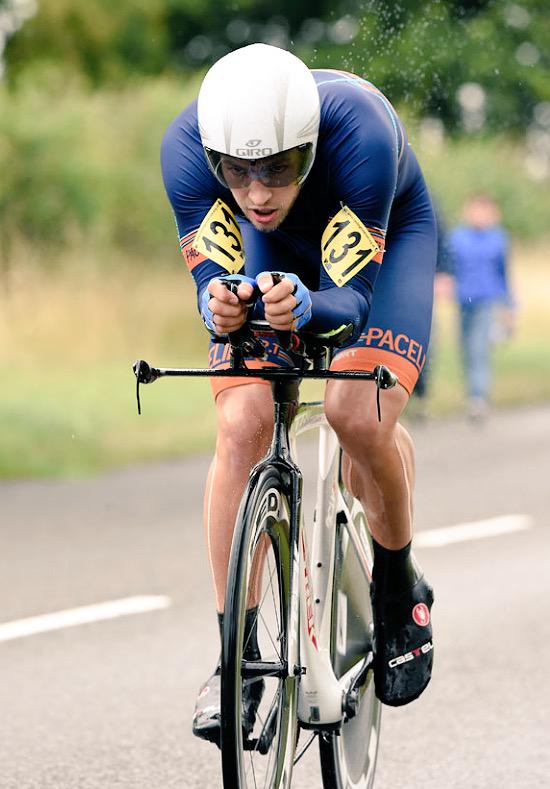 Ride is here – https://www.strava.com/activities/381070380
1 Richard Bussell RST Sport/Aero-Coach 19:36
2 Matt Clinton Mike Vaughan Cycles 19:41
3 Matthew Bottrill http://www.drag2zero.com 19:45
4 Edmund Bradbury NFTO Pro Cycling 19:50
5 James Boyman Farnham RC 20:01
6 Brett Harwood Terry Wright Cycles RC 20:04
7 Andy Jackson Team Swift 20:05
8 Joshua Williams Revolutions Racing 20:08
9 Dan Evans Team Elite/Paul Bethall Electrical 20:10
10 Rob Sharland Paceline RT 20:11
11 Kieron Davies http://www.drag2zero.com 20:11
12 John Dewey Dorking CC 20:18
13 Ashley Cox CC Luton 20:18
14 David Kiernan Lutterworth 20:21
15 Alexander Royle Army Cycling Union 20:22
16 David Crawley Fibrax-Wrexham RC 20:24
17 Adam Duggleby SportGrub Kuota Cycling 20:26
18 Daniel Northover Finsbury Park CC 20:28
19 Matthew Smith Team Velovelocity.co.uk 20:30
20 Ben Mcintosh Crewe Clarion Whs 20:31